Skip to end of metadata
Go to start of metadata

Register for the next TechTake session at 11:00am (AEST),  by clicking HERE.
About TechTake
---
NCI Presents: TechTake is an exciting opportunity for international computational and data science leaders to discuss and demonstrate how technology supports research.
Taking place on the last Tuesday of each month, this event will run online in order to reach diverse audiences across the globe and from all fields.
TechTake is designed to prompt engaging and in-depth conversations about both the current state and potential futures of technology to broaden and deepen understanding.
Upcoming Presenters
---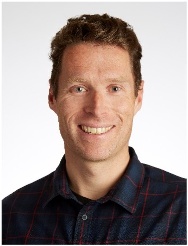 Prof Richard Sandberg, Department of Mechanical Engineering, University of Melbourne
Richard is Chair of Computational Mechanics in the Department of Mechanical Engineering at the University of Melbourne. His main interest is in high-fidelity simulation of turbulent flows and the associated noise generation in order to gain physical understanding of flow and noise mechanisms. He also uses the data to help assess and improve low-order models that can be employed in an industrial context, in particular by pursuing novel machine-learning approaches.
He received his PhD in 2004 in Aerospace Engineering at the University of Arizona and prior to joining the University of Melbourne, he was a Professor of Fluid Dynamics and Aeroacoustics in the Aerodynamics and Flight Mechanics research group at the University of Southampton and headed the UK Turbulence Consortium (www.turbulence.ac.uk), coordinating the work packages for compressible flows and flow visualisations and databases. He was awarded a veski innovation fellowship in July 2015 entitled: "Impacting Industry by enabling a step-change in simulation fidelity for flow and noise problems" and has been granted an Australian Research Council Future Fellowship for 2020-2023.
How can high-performance computing help design more efficient jet engines: physical insight and machine learning
CFD predictions are becoming increasingly important in the design of aircraft engines because correlation-based methods are unable to further improve efficiency and laboratory experiments with the required fidelity are prohibitively expensive and often cannot provide the details needed.
This presentation will show how physical insight relevant to designers can be extracted from high-fidelity simulations enabled by the latest HPC systems. It will also discuss how the HPC-generated data can be used to develop better predictive models using a machine-learning approach that is based on gene-expression programming. It will be shown that the machine-learnt models outperform traditional models both for the cases they were trained on and for cases not seen before.
Previous Presenters
Check back here later for more information.
Would you like to be part of TechTake?
If you would like to present your work as part of TechTake, get in touch with the NCI Communications team: nci.communications@anu.edu.au
Overview
Content Tools
Activity