Blender is the free and open source 3D creation suite. It supports the entirety of the 3D pipeline—modeling, rigging, animation, simulation, rendering, compositing and motion tracking, even video editing and game creation.
You can run Blender directly on ARE VDI analysis queue (which has Nvidia Volta V100 GPUs with 32GB texture memory).
After starting the ARE VDI session, you can select "Blender (LTS)" or "Blender (latest)" directly from the "Applications/NCI Apps" pull-down menu as below to start Blender.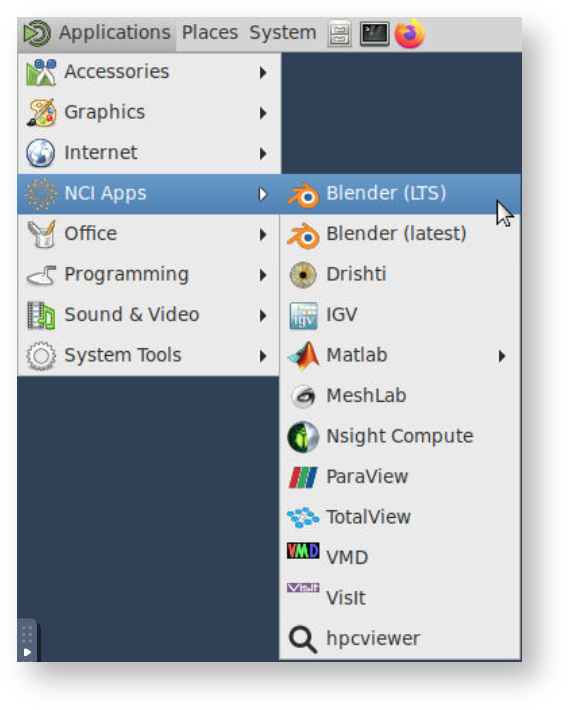 Blender will be loaded by showing the window as below.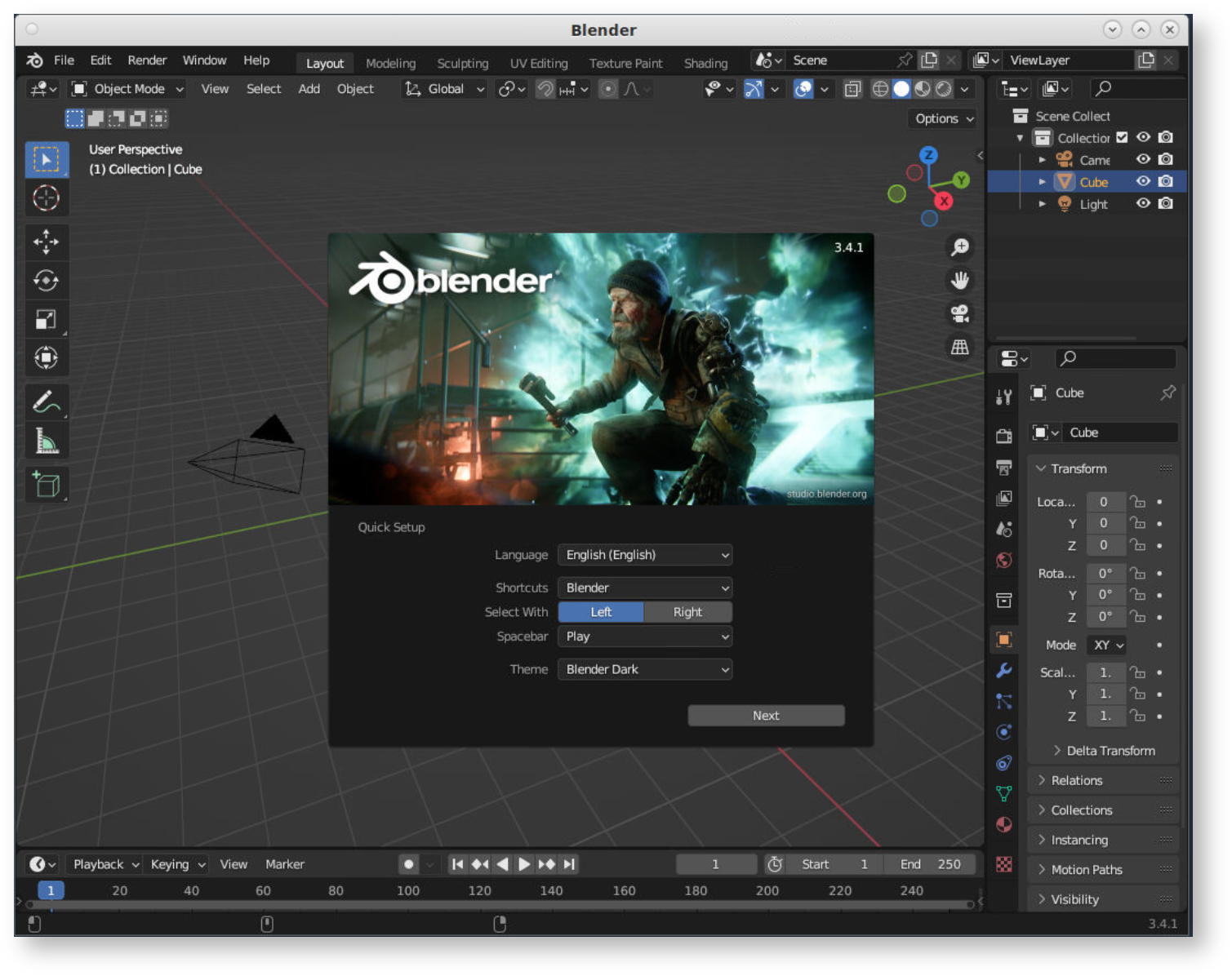 Blender can be used for scientific visualization.