Image Removed
Image Added
DateDates
  2pm – 4pm (AEST)
  2pm – 4pm (AEST)
 2pm   2pm – 4pm (AEST)
...
About the Showcase
The ARDC Machine Learning Showcase led by ML4AU Monash University is an opportunity to identify common opportunities, gaps and challenges in applying ML, that can be addressed and resolved collaboratively through ML CoP. This event is also an opportunity to display the projects that have successfully applied ML to their research or are on the road to doing so. ML4AU is supported by the Australian Research Data Commons (ARDC), Monash University, the University of Queensland, NCI, Pawsey and QCIF. The ARDC is enabled by NCRIS.
...
Here are our third and fourth NCI presentations on the 12th of August. See details below:
...
Assoc. Prof. Ziv Hameiri
Title: Advanced analytics and machine learning approaches for photovoltaic applications
...
Currently, he is leading a group of 8-10 PhD students and several Research Fellows developing new characterisation methods for photovoltaic devices, including machine learning tools to study defects and other loss mechanisms in silicon wafers, cells, and modules. The group's research impact and contributions have been recognized through many awards and grants, such as five Best Student Awards in the last four years, two UNSW Staff Excellence Awards in Research Excellence Science, and an HDR Supervision Award. Ziv also completed Al Gore's Climate Reality Leadership program
...
Assoc. Prof. Fabio A. Capitanio
Title: Towards understanding earthquakes physics: A machine learning approach
...
Here are the first two NCI users presented their ML applications on Gadi on the 24th of June. You can find the recording of the #1 showcase here on YouTube.
...
Dr Tu Le (RMIT)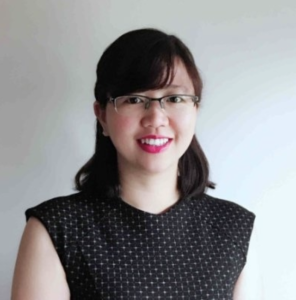 Title: Weaving through the boundless material space with machine learning

...
Dr. Tu Le is a Lecturer at the School of Engineering, RMIT University. For the last decade, her research has been focused on applying machine learning approaches to design and develop functional materials. The goal of these projects is to efficiently design fit-for-function materials by mapping the relationship between materials structures or processing conditions and their physicochemical properties. The application of these materials varies from drug delivery, anti-fouling coating, to hydraulic fluid for aircrafts. Her research impact and contributions have been recognized through many awards and grants, such as the Jacques-Emile Dubois award, CASS Foundation travel grant, and the joint Japanese Society for the Promotion of Science – Australian Academy of Science grant for attending the HOPE meeting with Nobel Laureates.
...
Dr Sherif A. Tawfik Abbas (Deakin University)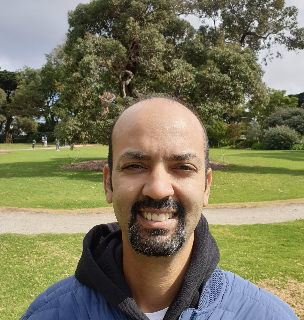 Title: Rapid material discovery with machine learning

...
Overview
Content Tools
Activity